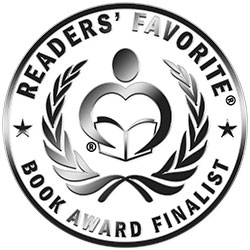 Reviewed by Emily-Jane Hills Orford for Readers' Favorite
There's something special about decorating a Christmas tree that ignites memories of treasured moments in the past, memories before everyone grew up and started to leave. But, for Joanne Nelson, much of the leaving in her growing up years was tragic: family members leaving to escape the reality of life at home, but really leaving to escape the loneliness of life itself; some family members finding their escape in a bottle; and then the final straw, family members leaving through that portal known as death. Growing up in a dysfunctional family where abuse, both emotional and physical, was the norm, it wasn't unexpected that some family members would seek a venue to escape. Leaving is a part of life, as much as coming home and seeking memories, both good and bad, and finding reason in all those memories, the reason for one's singular existence.

Joanne Nelson's memoir, This Is How We Leave, is a touching tribute to her life and the memories she helped create and nurture. Full of compassion and love, the author remembers happy times, troubling times, and sad times, but the family photo that starts her flashbacks is the one in which she posed with her brothers in front of a candle-lit birthday cake. The eyes, there is so much one can read into a story through the eyes, and that's where the author notes how, at the tender age of 5, she's already feeling the hurt, the fear, the anger of her brothers who stand protectively beside her. The memoir is told with care and precision, with a great deal of descriptive narrative to thoroughly set the scenes. The author has a talent for describing places, people, and events, and the story rings through the 1960s and 1970s with accurate acknowledgment of the finer details of each era, from the clothing and the hairstyles to the expected behavior of young people growing up in this time period. Nostalgia, pain, and sorrow blend together in this touching memoir of a troubling childhood that also had moments of glory and love. Beautifully told.