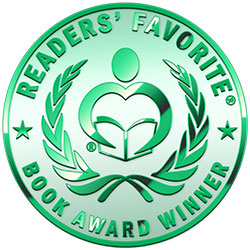 Reviewed by Frank Mutuma for Readers' Favorite
After numerous threats, Jose kills Norma Hurtado and her mother. Norma had spoken openly about her sexuality and was supported by her family. Was this a hate crime? The rights of the LGBTQ community have come a long way, from being openly persecuted to the legalization of same-sex marriage. But much more work needs to be done since more people are still vulnerable to persecution and targets for hate crimes, as seen by the murder of Norma and Maria despite being in an area that we can consider tolerant. Is there a connection between race, class, and family structure in the fight for LGBTQ rights? To find out more about the journey of LGBTQ rights, their connection to human rights, and the role of institutions in advancing these rights, get a copy of To Find a Killer by Doug Greco.

To Find a Killer by Doug Greco is a thought-provoking book that offers a unique perspective regarding LGBTQ rights. The book got me thinking about the role of economic inequalities and how other vulnerabilities predispose minorities to harm. The book also covered an interesting aspect of religion and how various rights groups and institutions can work together. The steady narration and the warm tone adopted by Greco as he makes the case for equality are very welcoming. Greco has also gone out of his way to provide other resources for further reading, making the book a wealth of information and a possible guide for more exploration of the LGBTQ rights issue. I cannot wait to read something else by this author.