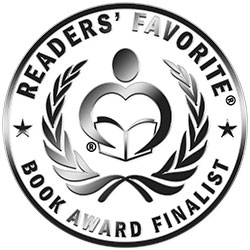 Reviewed by K.C. Finn for Readers' Favorite
Twitter: Surviving Change is a non-fiction book about social media, its impact, and consequences, penned by author Kurt Seapoint. Part handbook, part social commentary, this guide to all things Twitter provides readers with essential information on the underlying process of Twitter which has seen many users face severe reductions in their visibility and interactions. Sections on shadow-banning, bot purges and Section 230 are engineered to help everyday users, particularly those in writing and publishing, increase their visibility and find out if they have been caught by a glitch preventing them from using the platform to its full extent.

At only a hundred pages, this guide really packs a lot into a comprehensive chapter by chapter approach to the minefield that is Twitter today. Following some very recent changes, author Kurt Seapoint puts together an extensive wealth of research in an easy to understand format, allowing everyday social media users to understand what's going on among the algorithms, and how that might directly affect their own accounts. I learned a lot from the straight-talking narrative and jargon-busting language, which made everything really easy to follow and helped me to understand how the seller's market had changed so dramatically over time. I particularly liked the section on shadow-banning, a concept I didn't even know existed, for its frank honesty and well-researched evidence. Overall, Twitter: Surviving Change will prove a worthy guide for any seller looking to reignite their Twitter power in the new age of the platform.