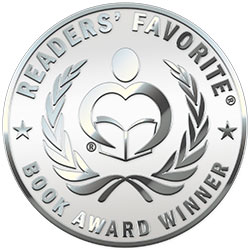 Reviewed by Lesley Jones for Readers' Favorite
In Unglued: A Bipolar Love Story by Jeffrey Zuckerman, Jeffrey and Leah had enjoyed thirty years of marriage until 2015 when their relationship descended into a vortex of chaos. Leah's behavior started to become uncharacteristically erratic leaving Jeffrey confused and concerned. Although Jeffrey tried to hide his feelings of helplessness and bewilderment from their children, family, and friends, soon he could no longer escape the truth. As Leah's volatile tirades and bizarre behavior intensified, Jeffrey sought help from medical professions, support groups, and loved ones. Jeffrey charts his five-year journey through the maze of diagnosis and treatments and the realization that asking for help was paramount not only to Leah's recovery but his own mental and emotional healing. Unglued is a heartbreaking and humorous story of one man's journey to gain a better understanding of his wife's illness and ensure her recovery while trying to retain his own mental and physical health.

Unglued: A Bipolar Love Story offers incredible incredible insight into bipolar, its symptoms, diagnosis, and treatment and was immediately compelling. Jeffrey Zuckerman's brutally honest account of his emotions throughout was both inspiring and heartbreaking. I admired his patience, non-judgmental attitude, and unwavering conviction to fight for his relationship, even though Leah's behavior confused and frightened him. I was astounded to learn that 20% of all Americans suffer from mental illness too. The scene during his daughter's wedding when he made the comparison between mental and physical illness was extremely profound. I thought the therapist pointing out to Jeffrey the difference between caregiver and caretaker was a turning point for him as he realized the importance of Leah taking responsibility for her actions. I absolutely adored What Does Depression Bleed? by Kay Radfield Jamison; it described the darkness around mental illness perfectly. The Diagnosis chapter was really interesting and such an awakening on the illness. I also found the section around DBT, a technique to control your emotions and manage distress, very interesting.

There were many heartbreaking and emotional scenes that were hard to read because of the upsetting content, but the journal entry from November 2016 was the most hard-hitting and brought a tear to my eye. Throughout the entire emotional rollercoaster of his journey, Jeffrey's fantastic optimism and humor shone through. I think my favorite of his observations was, "I wished I'd never seen The Exorcist." The support group directory at the end of the book was a fantastic addition to further help others going through a similar experience.