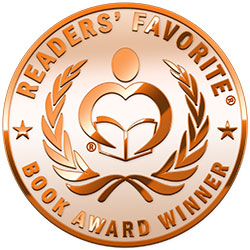 Reviewed by Molly Burkemper for Readers' Favorite
"Untraceable" is the story of a teenager named Grace whose father disappeared some months ago. He worked in wildlife patrol and rescue, and everyone assumes he is dead. Grace believes otherwise, however, and she takes it upon herself to prove it. Her days are spent in the woods, searching for clues as to her father's whereabouts. With the aid of an ex-boyfriend, Grace gets the information she needs from the unhelpful local police. In her mission, she meets a cute and mysterious boy, and she also discovers a secret that is bigger than her father's disappearance. Grace must work to uncover the evidence and find her father--if he is still alive--before she gets herself into more trouble than she can handle.

This story is action-packed and very funny in some parts. There is even a bit of young romance. It has all the makings of a good book. The story is incredibly easy to read and understand, although that may disappoint someone who is looking for profundity. There are some minor problems in plot and character development--it becomes a little predictable at times--but for younger readers, that is not as much of a problem. The book is very informative about the land and the animals of the mountain region, and readers receive helpful wildlife tips in each chapter. There is a strong message of wildlife conservation, so it is somewhat educational in that aspect. Overall, "Untraceable" is a good read for young people who are simply looking for a bit of action to pass the time.