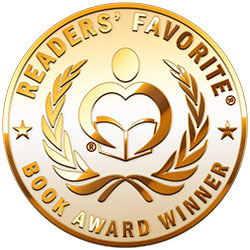 Reviewed by Melinda Hills for Readers' Favorite
Violca Grey suspects something unusual is going on, but her busy life raising her four sisters doesn't leave much time to think about it. In Violca's Dragon by Leilani Love, the title character is surprised to find that she and her sisters are in grave danger due to abilities she doesn't even know she possesses. Fortunately for Violca, a new friend, Chase, is just the character to help keep her safe. As the danger posed by evil forces becomes more obvious, Violca learns some amazing facts about her life and her family that her parents' untimely death kept hidden. Trying to keep her sisters safe, Violca turns to Chase and his friends for their protection. Will the group survive the desperate attempts of the rogue dragon to kidnap Violca, and what effects will the secrets of the past have as the sisters learn their true identities?

A great new addition to the paranormal genre with romance thrown in, Violca's Dragon, Book 1 of the 2-volume Dragon Ruby Series keeps you turning pages, anxious to see how things work out. Leilani Love writes with passion, creating a fantasy world that is quite believable, with characters that are real in spite of their special gifts and abilities. Some coarse language and explicit sex scenes may be too intense for some readers, but the excellent plot, well developed characters, and exciting action keep you engaged and entertained. This is a great story and the promise of more to come in volume two makes it even better.