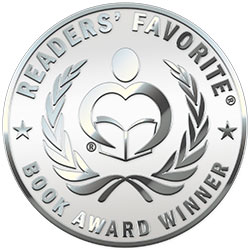 Reviewed by Lucinda E Clarke for Readers' Favorite
Waking Mathilda by Claire Crisp recounts the chain of events from 2009 when she took their youngest two-year-old daughter to the National Health Service in England to be innoculated against swine flu. It was not long after that Mathilda's whole persona changed from a lively toddler to one who did not sleep, suffered terrible nightmares, fell down when walking and regressed developmentally. Thus began a life of doctors, clinics, hospital appointments and numerous tests, none of which could pinpoint the condition. At home, lack of sleep impacted the whole family including father Oliver and Mathilda's older brother and sister. Claire Crisp recounts how she tried to juggle homeschooling, running a household, holding her family together while being a full-time carer for Mathilda with practically no sleep at all.

While reading this book I could feel the pain suffered by all five family members, it came across loud and clear. Waking Mathilda is beautifully written. Claire Crisp takes us into her home and shares their frustrations and pain as she faces one obstacle after another. She shares the terror she felt, watching her young daughter in severe pain, yet unable to do anything to relieve her suffering. To watch her youngest writhing in agony, day after day, was a test beyond human endurance. We can only admire her patience and tenacity as one doctor after another sweeps aside her concerns, even suggesting she attend parenting classes, or undergoes psychological counseling for what was obviously a physical condition, not a mental one. Their lack of empathy is simply incredible and a sad reflection on the UK NHS. Only one doctor, from India, was the first to diagnose that Mathilda suffered from narcolepsy – the inability to sleep – caused by that same innoculation the NHS had encouraged parents of young families to have administered.

This is a heartwarming tale, despite the anger and frustration that even the reader must share, of a family pulling together through dark times, changing jobs, moving house and finally relocating overseas. Their faith, extended family, and friends all helped them through their worst hours. Narcolepsy is untreatable, those brain cells controlling sleep have been destroyed forever, yet Claire and her husband never gave up hope and did everything in their power to provide the medication that Mathilda so desperately needed. Beautifully written, this book touched me deeply. It illustrates the depth of parental love, and yet despite the frustrations and setbacks, it's the story of a family who never gave up hope.