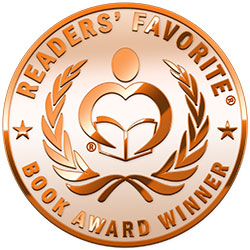 Reviewed by Jamie Michele for Readers' Favorite
Welcome to the Silent Zone: A Post-Apocalyptic Survival Thriller by Csák Viktor is a supernatural dystopian novel that revolves around four main characters seven years after the Breakdown, marked by the fall of humanity to zombie-like creatures known as ferals. Siblings named David and Megan flee an outpost of survivors. Pregnant, Megan neither trusts the motivation of those who have provided sanctuary nor is she willing to live forever in that single place. At a pivotal moment, they are saved from ferals by the unlikely alliance of Cassius and Abigail, whose near familial relationship remains intact despite the heavy personal loss on both sides. Megan has a secret in her belly, and possibly in her entire being, that can change the survival game radically...but first, they really do have to survive, and when ferals choose who they are going to hunt they will not stop until they've caught their prey.

Welcome to the Silent Zone by Csák Viktor offers a slightly different angle to the post-apocalyptic 'virus turns people into killing machines—who turn other people into killing machines' genre, choosing to refurbish the wheel rather than reinvent it. The writing is clean and Viktor is skilled in action scenes that keep the pace at full speed ahead. Once I got to the desirability of Megan and her baby, it did strike me as uncomfortably similar to the hook of a wildly famous video game, but in a novel format, it was fun to be immersed in the world and get to know the characters. Abigail is the most likeable and her youth gives us hope for the future. I think what I like most about her is a naivete that is refreshing in her innocence, like her only having her second drink ever in the middle of the book, and her overlooking of a document that is, in boldface font, literally called the NEW WORLD MANIFESTO, as if it's unlikely to be anything important. I laughed because that's something my own kid would do. Overall, this is a polished novel with a great, action-packed plot and a standout in the genre. Very highly recommended.