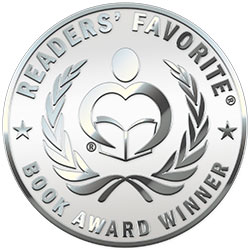 Reviewed by Pikasho Deka for Readers' Favorite
What Might Have Been is the fifth installment of A Brethren In Arms series by Elizabeth Johns. After serving years in the British Royal Army fighting against Napolean's forces across the continent, Captain James Frome returns home to Scotland to find his family estate on the brink of collapse. Determined to do his part to help his family, James begins to work on the estate when he comes across Lady Annag McKiernan Calder, a former lover whose father had rejected his proposal for his daughter a decade ago. Now a widow, Anna is finally free of her unwanted marriage, and meeting James reignites their old spark. When Anna's sister Fenella goes missing, James and Anna travel to London to find the scoundrel Major Bexley and bring him to justice. Will James and Anna be able to have a life together?

What Might Have Been is a gem for Regency-era romance lovers. This character-driven tale hooks you with a captivating premise and keeps you engaged until the end. Elizabeth Johns paces the plot nicely, infusing a stellar combination of romance, humor, and a slight tinge of sleuth mystery that helps raise the stakes even higher. But the book's most impressive aspects were the characters and the primary love story between James and Anna. The two main characters play off each other brilliantly, and their interactions are filled with witty banter, humor, and snappy dialogue. I also enjoyed Fenella's storyline, which I sometimes found quite funny. Readers of historical romance novels will have a wonderful time with this book.