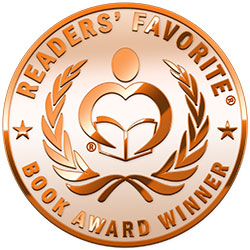 Reviewed by Paul Johnson for Readers' Favorite
In Israel, archaeologist Grace Madison gets a message. Someone has kidnapped her daughter Maggie. Without hesitation she takes the information and, with no remorse, shoots her daughter's abductor. But, their troubles are not over; there's a second assassin. Suddenly a shepherd appears and kills the second shooter, freeing the women. However, that's just the beginning of their adventure. Who is this desert savior, and just what have they gotten into?

Unknown to them is an evil plot, a plot to control the one thing that is the truest sense of life in the Middle East and beyond. They soon find themselves drawn ever deeper into the plan when they are both abducted and manage to escape. Things escalate toward disaster in the Middle East and even further as the plot continues to unfold. Family and friends come to their aid, but have secrets of their own as millions of lives hang in the balance. Mother and daughter soon realize nothing is as it seems. 

In When Camels Fly, N.L.B. Horton has crafted an exciting novel of suspense, intrigue and mystery, with a little romance thrown in as well. The setting is the ever evolving world of the Middle East. Here she introduces her readers to the remarkable Madison family, each with their own special lives. Her characters are well defined and the plotting is great. I've always loved good adventure stories and this one doesn't disappoint. The story starts with a bang and just goes on from there with everything from Bedouin shepherds to high-tech weaponry. Very nicely done.