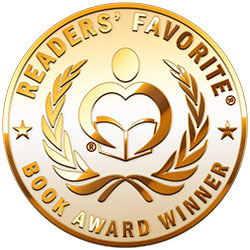 Reviewed by Joshua Soule for Readers' Favorite
When You Lived in My Belly, by Jodi Meltzer, is a creative children's story about what goes on inside the womb. As her baby grows bigger, develops, and becomes more active, each moment becomes more special for this happy mother. The book flows seamlessly and builds excitement and joy as a special bond is shared. Fingers and toes grow, hiccups happen, and all of those special developmental stages are well discussed and illustrated in a way that is exciting for children. Both educational and entertaining, Meltzer weaves a poetic description of what it was like when her son lived in her belly with a rhyming pattern comparable to that of Dr. Seuss.

I found When You Lived in My Belly to be incredibly beautiful, accurate, and sentimental--something that moms can share with their kids forever. The rhythmic, almost lyrical writing style is fun to read, and fun to listen to. A sure-fire way to entertain your children, and share a special moment as you discuss the unique bond between mothers and their kids. The illustrations, done by Caryn King and Jody King Camarra, are gorgeous, colorful, and informative to look at. I rated When You Lived in My Belly five stars because I could not give it ten. A true masterpiece in children's literature by author Jodi Meltzer, and a book that focuses on that special relationship; well done!