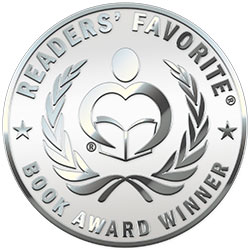 Reviewed by Emily-Jane Hills Orford for Readers' Favorite
I should have eaten mine. It did cross my mind at times, not seriously, of course. But when things were going majorly awry, it did make me ponder the possibility and the irritating question, "Will this ever end?" Believe it or not, there are ways to cope, ways to find some humor, some sanity in these often insane moments. But face it, life isn't easy and neither is being a parent. "This life thing is hard. Parenting is hard. But you can do it." We all can. All we need to do is garner support from other like-minded, similarly stressed parents and realize that we're not alone. And, although we would never do it (I hope), it's not unnatural to consider eating our young. Remember, it's all about survival and that old adage, "survival of the fittest."

Dallas Louis's self-help book, Why Some Animals Eat Their Young: A Survivor's Guide to Motherhood, is a compassionate and rather humorous look at motherhood from one woman's perspective. Marrying the man of her dreams and having three babies in just over two years may seem to some like a "Brady Bunch" scenario like no other (emphasis on the 'no other'). Told in her own voice, this first-person narrative is a romping memoir that will lead the reader through those mine-inflicted challenges of motherhood. Sharing her story and some well-earned advice, the author provides readers with an opportunity to reassess their own predicaments that involve the often unruly and definitely unpredictable scenarios brought on by the inquisitive young minds of children. Being a mother is undoubtedly one of the most difficult (if not the most difficult) occupations on this planet, but this book paints another view, one that will have readers feeling refreshed and ready to once again face those little --- whatever you want to call them. And, no, I wouldn't suggest eating one's young – for one thing, they might taste a little like something they just ate. A great, light-hearted read.