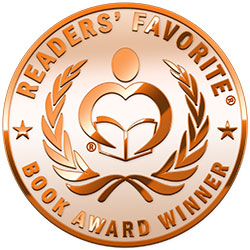 Reviewed by Divine Zape for Readers' Favorite
I picked up Womb Awakening: Initiatory Wisdom from the Creatrix of All Life by Azra Bertrand M.D. and Seren Bertrand out of curiosity, first because I am a woman, and second because I am a mom and I am three months pregnant now, but I never expected to find such wisdom and spiritual truths in this book. I feel different after reading this book, as though I am connected to a primordial, creative power. It's the first book I have read with allusions to the womb of God. In this book, the authors resurrect mysteries and teachings of the womb that have been lost to history, helping the humanity of the reader to reconnect with the fecundity that precedes all life. According to the authors, and drawing inspiration from ancient teachings on the womb, there is a feminine cosmology of creation that has guided life for ages and each individual has a blueprint of the womb connecting them to the greater mystery of life.

With mythical stories and entertaining tales from all ages — including those from Christianity and other traditions — the authors weave a stunning message about the creative power of the womb and propose road maps for womb awakening. This book features wisdom from ancient sources and uses legends of the Holy Grail and personalities like Mary Magdalene to underscore powerful points. In this book, readers will understand the connection between the sacred womb consciousness and lunar energy, find tools to activate the creative power of the womb, and allow it to transform their lives, and master the alchemy of rebirth. There are some books that are easy to describe, but there are some that are just so good we find no words for description, and Womb Awakening is one of the latter. It's so filled with wisdom and light that the reader has to experience it themselves.

Although I am not a keenly spiritual person, the message of this book awakened something in me and now I want to find out what it is. I always finish interesting books within a day, but it took me two weeks to finish this one because I had to savor every bit of it. One reads the book, puts it on the shelf, and yet continues to feel as though they were steeped in a refreshing spiritual river. Azra Bertrand, M.D. and Seren Bertrand seem to have invested a lot of time researching this work and the simplicity with which they communicate the message is astounding. The images and artwork, plus the illustrations, are very telling and symbolic. The book features a love letter in the opening pages that readers have to read, even if that is all they read in this book. This is a gift to receive with gratitude and then pass on. The pilgrimage into the womb will unveil deeper levels of life and love for those of you who dare.