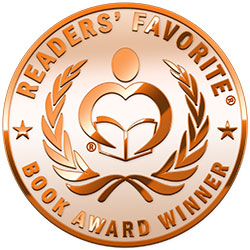 Reviewed by Kristine Zimmerman for Readers' Favorite
M. D. Ford's informational picture book A Barrel Racer's Dream will please all those young girls who love horses. Dee has her very own horse named Hank. He is her best friend, and they ride together often. Dee gets the opportunity to compete in a rodeo, where she and Hank will be riding in a barrel race. Dee walks through all the steps that are necessary to get Hank ready to race. Dee shows how she needs to care for Hank before and after the race. Ford has included information about the value of barrel racing and the pattern for running the cloverleaf race. Will Dee and Hank win their first race?

One of the more common requests that I received as a children's librarian was for stories about horses. A Barrel Racer's Dream has everything in it that my young horse-loving patrons were looking for. M. D. Ford writes from experience, so there is authenticity in the way Dee and Hank interact. Subtle gestures mean a lot as horses and riders work together. Kids will enjoy seeing the majestic creatures and will appreciate the bond between Dee and Hank. Harry Aveira's bright, vivid illustrations add a real western flair to the story. Living in the western United States, I have seen my share of rodeos, and Aveira's pictures capture the feel and excitement of the arena perfectly. Horse lovers and aspiring rodeo riders will enjoy this book. If they don't already have a horse in their life, they will eagerly look forward to the time when they do.