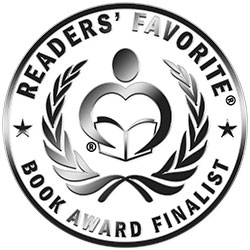 Reviewed by Ankita Shukla for Readers' Favorite
After a miscarriage, Henrietta lost her will to engage in daily affairs. In his desperate attempt to bring his wife back to normalcy, Clive accepted a seemingly boring case of an alleged charlatan. The woman who could talk to the departed, as it turned out, impressed Henrietta enough that, much to Clive's dismay, she ended up believing the woman to be the real deal. Unbeknownst to him, Henrietta accepted to help her sister, Elsie, in finding the mother of a little girl, Anna. Surmising both the cases to be undemanding, Clive felt there was no harm in including a distraught Henrietta. Besides, he figured, the distraction could help with her depression. Little did he know that it would also produce a life-threatening situation for her that nobody could have ever imagined. Moreover, the seemingly open and shut case of finding Anna's mother revealed the disturbing truth of Dunning Asylum. Although A Child Lost is part of the Henrietta and Inspector Howard series, Michelle Cox has left enough breadcrumbs for a first-time reader to be able to imagine the back story.

Michelle Cox expertly transports her readers into the thirties with a vivid description of the setting, conversations, traditions, and apparel. The graphic detail of the objects and buildings is one of the most interesting aspects of the book. The plot is engrossing. The delightful storytelling has a bewitching charm that will keep readers glued to their seats. A Child Lost - A Henrietta and Inspector Howard Novel by Michelle Cox weaves the historical facts with a fascinating mystery and tops it with passionate romance. Clive's unfailing love and his protectiveness will speak to the romantics, while the mystery of the asylum and the charlatan will intrigue suspense lovers. Readers with an interest in the perfect blend of absorbing historical facts, intriguing mystery, and thrilling romance will be the perfect audience for A Child Lost.