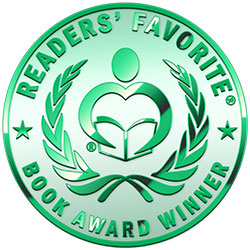 Reviewed by Romuald Dzemo for Readers' Favorite
A Dog Named Cat by Anne Toole is a heart-warming tale for young readers, a story that is both entertaining and informative, written in beautiful verse and brilliantly illustrated. What's in a name? What happens when one identifies with a different species? Here is a story that goes far beyond the importance of having a name. In the heart of the story is the question of identity: Is one defined by what others call one or can one make the choice to define one's identity? In this story, the author shows readers what a little dog named Cat did to change its name. No, it didn't like being called Cat.

A Dog Named Cat is a perfect book to introduce young readers to poetry. The diction is beautiful and easily accessible. Readers will enjoy the rhythm and the perfect rhyming. The introduction offers a beautiful picture of a small family at an animal shelter.

Mom, dad, baby, and a little boy named Tad went to an
Animal shelter one day.
To little Tad, dad did say,
'Look at all those dogs running about,
Now you need to pick one out.'

After looking all around
At all the dogs playing on the ground,
Tad said, 'I like this one the best,'
As he held a little dog next to his chest.

Notice the storytelling skills, the ability to make a young reader imagine a family. Aside from the lovely story, the images are very telling and colorful. I read this story to my young daughter, who fell in love with the little dog. "It hurts to be called what you're not," she said at the end, and I answered, "But like the dog, you can choose who you are." Anne Toole has written a beautiful story with a powerful lesson on self-image. A really enjoyable read!