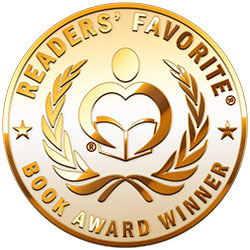 Reviewed by K.C. Finn for Readers' Favorite
A Dream of Shadows is a work of fiction in the fantasy, adventure, and action subgenres, and forms the opening novel to The Shadow Bidder series. The work is best suited to the general adult reading audience. Penned by author Peter Eliott, this electrifying fantasy thriller introduces readers to the dark and treacherous world of Hell's Labyrinth. This is a city where danger lurks around every corner and the line between good and evil blurs into shades of gray. The novel is a masterful blend of post-apocalyptic dystopia and romantic thriller, offering a unique and captivating reading experience. The character of Vazeer the Lash, a criminal with a cultured personality, is both complex and compelling. His journey from a life of smuggling to a mission to overthrow a notorious power broker, The Raving Blade, is filled with suspense and unexpected twists.

Author Peter Eliott's writing style was a standout feature of this work for me, with vivid, atmospheric descriptions and a gripping, fast-paced narrative that kept me turning the pages until the bitter end. I also always appreciate a varied ensemble of characters in a fantasy tale, each with their distinct skills and backgrounds. Elliott has crafted such realistic attitudes, approaches, and worldviews for each figure that they feel totally realistic to the world they live in. Combine this with the imaginative plot events and superb narrative skill for total immersion, and you have a novel you can't bear to put down. What results is a thrilling and unforgettable tale of action, intrigue, and moral ambiguity that challenges conventional notions of good and evil, making readers question the true nature of the characters and the fantastic world they inhabit. Overall, A Dream of Shadows is a genre-blending masterpiece and an absolute must-read for fantasy enthusiasts and fans of suspenseful storytelling.