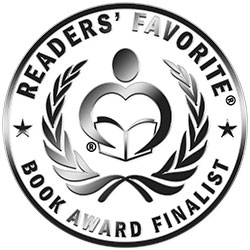 Reviewed by Hilary Hawkes for Readers' Favorite
A Gift From Grandpa: Passing the Torch to his Crystal Grandson by Kirby J Gallagher is an intriguing story of love, enlightenment and hope. The main character, David Duncan, reaches middle age before he begins to question his beliefs and way of living, and realizes that his life, and everyone's, has a purpose. Through meeting spiritually minded people he discovers he has an amazing gift to make contact, through meditation, with other souls, spirit guides and angels. He has a telepathic ability and can also heal people. Susan, his daughter, grows up embarrassed about her father's abilities and turns her back on all things spiritual – but then David begins to lose his battle with cancer and Ryan, his grandson and Crystal child, must be told the secrets and truths about his own purpose and spiritual connection too.

A Gift from Grandpa is a beautifully written and thought-provoking story. It begins by introducing the reader to David and Ryan and their very special grandfather-grandson bond. Kirby J Gallagher has created good, strong characters that the reader can relate to in many ways – Susan with her initial doubts about her father's beliefs and gifts, and Ryan with his humor and curiosity. The plot unfolds at a good pace switching scenes between David and Ryan to Susan. I love the message within this story through which the author describes and explains very well a theory or view of the meaning of life – as discovered by the characters. In doing this, he draws our attention to the materialistic priorities, fears and mistaken beliefs people are so often prone to hold. The story suggests a more meaningful and purposeful life lies within reach for each of us. Though a fictitious story, the theme of New Age spirituality and meaning will appeal to readers intrigued by the notion of crystal or indigo children, and those looking for the freedom, answers and truth outside of religious thought or rules. A thought-provoking book written from the heart.