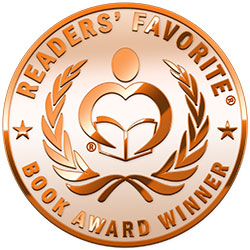 Reviewed by Mamta Madhavan for Readers' Favorite
A Homicide In Hooker's Point by Gloria Taylor Weinberg is set in the 1950s in and around Clewiston, Florida. Vicki Leigh Bayle is a gifted child, curious and keen to know what is happening around her. Life around her makes her realize that good people are not always good and that circumstances can bring out the bad in all good people. Though set in Florida, the story does not center on its beautiful beaches; instead it revolves around the compelling story of a small agricultural town struggling to rise above its poverty. It also reveals the hardships faced by the people living there, which indirectly influence the characters and their behavior.

The portrayal of the characters is honest and the scenes have a genuineness that will give readers a feeling of being part of life in that small town. The depiction of poverty and hardship is gripping and poignant. The hot climate, the day to day life of the small town, and the story of the people are portrayed and narrated well. The behavioral patterns of the people, the harshness, and the overall description of the crudeness in life and the town have been handled well.

The book speaks about violence and racism, and there is a lot of violent imagery that is disturbing. People living in and around that area will find the book more interesting.