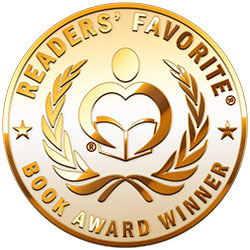 Reviewed by Lesley Jones for Readers' Favorite
In A Lone Wolf by J.C. Fields, on the streets of Barcelona, infamous ex-Marine sniper Michael Wolfe and ex-Mossad agent Nadia Picard realize their intended targets are each other. They escape into the crowd as an assassin's bullet is fired at them. Someone wants them dead, but who? The only way to survive is to fake their own deaths and disappear into the safety of the remote Ozark mountains. As they work together to discover who their enemies are, they uncover a trail of betrayal, lies, and murder. Their only enemies appear to be dead, or are they? As Wolfe and Picard begin to unravel the mystery, their enemy realizes they are still alive and begins to hunt them down to rectify that fact. The hunted must become the hunter if they are to survive.

A Lone Wolf by J.C. Fields is a real page-turner from the first paragraph and a novel I literally could not put down until the end. The author's imaginative art of storytelling is admirable. The settings are beautifully described, taking you deep into the remote Ozark mountains of Missouri and across Europe. There are many strong subplots that are cleverly entwined into the main nail-biting storyline. Wolfe and Picard are brilliant protagonists and work really well together as a team. Wolfe is cunning and perceptive, while Picard has a strong and shrewd character. I loved the dynamics of their relationship and how it developed naturally as the story progressed. The events that unfold are well crafted and believable. The unforgettable characters have detailed backstories and distinguishable personalities, many you would prefer fighting for and not against you. I loved the suspense and plot twists, especially the climactic end which I did not see coming at all.