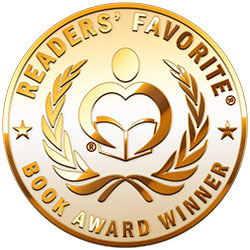 Reviewed by Jamie Michele for Readers' Favorite
A Newfound Land by Anna Belfrage is the fourth book in the time travel series The Graham Saga, which is preceded by book one, A Rip in the Veil, book two, Like Chaff in the Wind, and book three, The Prodigal Son. Time traveler Matthew Graham, his wife Alex, and their family have established themselves, building a home and a life over the course of four years on their own plot of rural land in the Maryland colony in 1672. The Grahams believe they have finally found a place and time they can truly call home, until individuals they'd thought they'd left behind for good begin to pop up in their sphere. Matthew again is in a fight for his life and the protection of his family, as the people of the Maryland colony struggle with the decades-old peace treaty with the Susquehannock Indians—with some bent on profiting off them in the cruelest possible way.

A Newfound Land is absolutely rich in historical detail, which Anna Belfrage administers beautifully, weaving it into the story and descriptions without overpowering a reader with dense and superfluous facts. I admit this is the first book I've read in the series, and while it worked perfectly well as a stand-alone, I'm intrigued to go back and start from the beginning. Alongside the tension of Matthew's struggles—which snowball with fantastic abandon—are moments of everyday life and the ordinary minutiae that make historical fiction so pleasurable to read. Belfrage is able to assert some moments of irony as well, such as when a colonist says of a native American woman, "God knows what plagues she brings with her..."

No doubt this book will be compared to another series about a time-traveling woman, but that would do The Graham Saga a terrible disservice as, having read all of those and only one of this series, I can already tell which is superior in both its literary merit and its ability to keep the reader engrossed in the time period. Lucky for us, books five through nine have already been released, making this series a very highly recommended 2020 binge.