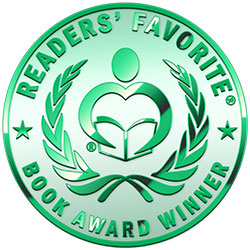 Reviewed by Diana Lopez for Readers' Favorite
Karen Stuth writes about a wide variety of topics in a positive way. Her poems invite reflection on personal issues based on her experiences. She talks about appreciating the small but precious moments that life gives us. There are simple details in our days that we often devalue by having them at hand. That is why A Speckled Stone focuses on reminding us of the good and bad that we experience in our daily lives. Poetry also motivates us to live new experiences. Karen delves into feelings and emotions, looking for an interpretation of concepts such as kindness. A Speckled Stone is perfect for spending time thinking about ourselves and meditating on life's situations.

I liked the simplicity with which Karen Stuth talks about various topics. She uses clear language, and her perspective is easy to assimilate. That's why this poetry is suitable for enjoying a moment with ourselves. A Speckled Stone encourages personal development through empathy and emotional language. Empathy is not only about understanding feelings; rather, it is also about accepting others' differences. Learning to accept ourselves is very important, and Karen talks about this. Forgiveness is necessary for us to agree to our memories of the past. Not all our memories are pleasant, but with forgiveness and acceptance, we can overcome the recurring ideas that keep us stuck in the past. A Speckled Stone will inspire many people to become their best selves.