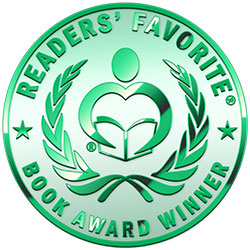 Reviewed by Kristen Van Kampen for Readers' Favorite
A Stolen Kiss by Kelsey Keating is a thrilling, fantasy novel that will keep you on the edge of your seat with excitement. It follows a boy named Derric, whose mother cursed Princess Maria of Opea. He never expected to be near the royals again, but when Princess Maria finds that she can't say yes to the prince proposing to her, they call Derric for help. When finally they realize that Princess Maria is bound to Derric, Derric lies and says his name is Daniel, and together the two of them, along with Prince Humphrey and Derric's sister Sarah, head out on a quest to find Derric's mother, Gilda Harver. Together, the four of them face many dangers, including the Fangralee Forest and the Mortal Marsh. They face centaurs and hippogriffs, shape shifters and evil sorcerers. But will the curse be removed?

A Stolen Kiss by Kelsey Keating is amazing. It took my breath away. I was hooked from the first page and wasn't able to put it down. It has many funny parts that made me laugh out loud. A Stolen Kiss was well written and descriptive, with many plot twists that I never would have expected. The characters were likeable and well developed. The story takes you on an adventure that will thrill you. I would recommend this book to anyone who enjoys romantic fantasy and adventure. I think that Burt (one of the mystical creatures they meet) was adorable.