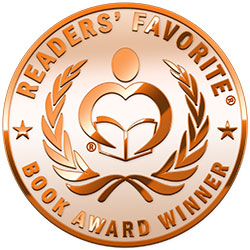 Reviewed by Donna Gielow McFarland for Readers' Favorite
Any cookbook that has "gorgeous" in its title had better deliver great photography. A Taste of Gorgeous by mother and son team Craig Harlen and Johanna Harlen has, if anything, a title that is too modest. Part cookbook and part coffee table photography book, A Taste of Gorgeous is a collection of 50 dessert recipes, many of which are common in their simplicity, but these recipes are plated and photographed to perfection. Johanna Harlen is the author of the recipes, which range from Easy Cherry Cobbler to White Chocolate Crème Brûlée. She describes the recipes as simple, and, for the most part, they use ingredients and techniques that should be accessible to almost any home cook. But the way executive sous chef Craig Harlen plates and photographs these simple desserts is spectacular! He makes even Carrot Cake and Pineapple Upside Down Cake look like they belong in a Michelin Star restaurant. And what he does with the S'more is extraordinary!

I can't gush enough about the wonderful photography, but the recipes in A Taste of Gorgeous also sound so good it was hard to choose a favorite. The standout for me was the recipe for Key Lime Pie Deconstructed. Johanna Harlen not only describes how to make the dessert, but she lists step-by-step how to plate it so it looks like the photograph. This is the only recipe in which the plating is explained as the other recipes simply tell how to make the dish. The photos are so inspiring that I might have to try it. Highly recommended as a dessert cookbook, and even more highly recommended as gorgeous food photography. I'm not sure which is the best part of A Taste of Gorgeous – the recipes or the photographs! Really impressive job!