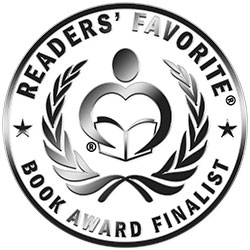 Reviewed by Edith Wairimu for Readers' Favorite
The delightful contemporary romance story, A Wisp of Faith by Chrystal Gilkey, blends a town's captivating history with a young woman's journey of growing stronger in her faith. Since her childhood days, Mercedes has always loved clouds. After pursuing meteorology, she lands her first job at a local news station. Soon after, Mercedes is let go. She struggles to decide on her next step. She had earlier received a strange email from an anonymous person requesting her to investigate a shrinking cloud in Shady Springs. The cloud has been hovering over a lake since the town's establishment. Intrigued by the story and encouraged by her friends, she travels to the town to make inquiries. The journey turns into a wonderful romance and a chance for Mercedes to grow in her faith.

The story includes many life-changing lessons about finding hope despite disappointments and lessons about God's steadfast love. I found Mercedes to be a relatable character whose faith is restored in remarkable ways. I loved how the author beautifully threads her story with the mystery and the town's history. I was inspired by the town's founding pastor's strong faith despite the painful and difficult events that occur as his group made its way to the town's current location. I also loved how different characters exemplified other valuable attributes such as forgiveness. A Wisp of Faith by Chrystal Gilkey is a wonderful Christian romance novel with realistic characters whose lives readers will relate to. It includes a lovely mystery and impactful, encouraging messages about overcoming doubt and growing in faith.