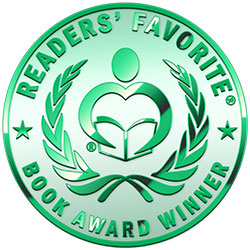 Reviewed by Vincent Dublado for Readers' Favorite
A Wordsmith's Work by Mark R. Weaver, Esq. is an indispensable guide on crisis communications and how to write more effectively. Other than being about crisis communications and effective writing, the book is a compilation of the author's writings on the subject that include some of his ghostwriting projects. Every chapter provides meaningful tips on how you can sharpen your writing skills, particularly in the business and media sectors. By taking into consideration the attitude that you express through the words and details you select, you effectively drive your main ideas which are to inform, to entertain, and to persuade. Moreover, it delves into the practice of crisis communications and how writers can wield it to share correct and largely unchangeable information quickly.

I am very glad to have the opportunity to review this book. Much of the things on crisis communications that Mark R. Weaver shares are knowledge I never learned in school. I enjoyed reading about the careful planning that goes into writing about this specialized form as well as the dos and don'ts of effective op-eds. I find Weaver's instructions to be very absorbing, and his examples truly poke you between the eyes as if to say that you must remember them. It can be tricky to engage your readers nowadays considering the plethora of information jostling for attention. Hopefully, this book can help you rise up and take more control of what you write. I consider A Wordsmith's Work as good writing education for anyone who wants to further hone their wordsmithing skills. With its solid tips and no-nonsense delivery, it is a book worth visiting regularly.