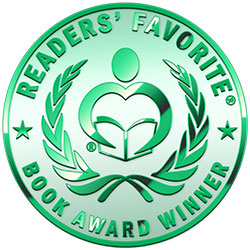 Reviewed by Bernadette Longu for Readers' Favorite
Accidental Mobster by Daisy Emory is an exceptional, exciting, page-turning story. The theme is a well-known one of romance, drama, comedy, and the mob but written in one of the most exciting ways ever. The author captures your attention from the opening line on the first page to the last line on the last page. This leaves you slightly frustrated because it ends and you feel that you need more, but Daisy Emory leaves room for you to use your own imagination and look forward to reading other books of hers or even if she writes a sequel to this one. The author leaves room at the end of this lovely book to go any which way, even a sitcom.

Accidental Mobster is set in current times. The main characters are Amelia, Forrest, Dane, Arcadio, Shea, and their boss Stephan Moriarty. The author weaves these characters into Amelia's life in the most exasperating, exciting, and lovable ways and one keeps reading to see how they all fit together. The plot is full of fun, laughter, drama, a car chase and kidnapping, and more. To find out more about these adventures, you will find yourself reading well into the night. Accidental Mobster by Daisy Emory is a must-read from cover to cover on a lazy winter Sunday before an open fire with oodles of coffee and marshmallows. Or a late-night read after a frustrating day that will bring relaxation, laughter, and fun into an otherwise cruel world. Thank you, Daisy, for putting pen to paper and writing this delightful book.