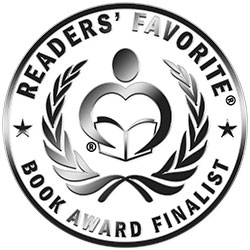 Reviewed by Cheryl Schopen for Readers' Favorite
In Accidentally Perfect by Elizabeth Stevens, Piper Barlow is perfect, or so everyone thinks. In reality, she finds herself feeling sad and all alone, even though she has a loving family and plenty of friends. She just doesn't feel comfortable expressing herself since she thinks people will judge her. But she finds herself getting close to Roman Lombardi, the notorious bad boy and player of the school. However, it seems that there is more to Roman than meets the eye. Their surprising friendship turns to something more, but this can only end badly with a guy like Roman Lombardi, right?

Do you ever read book after book, desperately hoping to one day find the perfect book that, on some level, feels like it was written specifically for you? Well, that was me, and I am ecstatic to say that I finally found mine. It's so hard to put into words how I feel right now. This was my perfect book. Everything about it was perfect. The characters were real and relatable. The plot was perfectly paced. It wasn't rushed, and it didn't drag on. The relationship between Piper and Roman was just brilliantly created by Stevens. It felt completely authentic. These two people have flaws and genuine real life issues. They are not perfect by society's standards, but they are perfect in their own ways. This might be considered a romance story, but it's much more than that.

Accidentally Perfect is about two broken people who find unlikely comfort in each other, making them realize things about themselves, which in turn helps them grow as human beings. It was a very beautiful thing to witness. If you want to experience extreme attachment to wonderful, memorable characters, smile at the surprising and unforgettable scenes and conversations, and cry like a baby because of all the mixture of emotions you will feel, then this is the book for you. I am so grateful that I read this book. It is definitely my new favorite, and I will be ordering myself a paperback copy because this is one of those books that I just HAVE to own. Elizabeth Stevens, thank you so much for writing my perfect book!