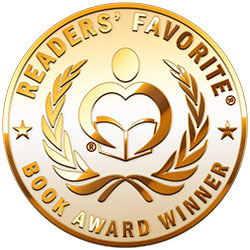 Reviewed by K.C. Finn for Readers' Favorite
Air Boat: Love is an Adventure is a work of fiction in the romance and adventure subgenres. It is best suited to the general adult reading audience and was penned by Jacek Waliszewski. In this novella-length work, we find ourselves following the path of early love and courtship with all of its heady, giddy romantic qualities, ups and downs, and magical sentiments. The tale follows Luke and Stella on this journey, delivering snippets of their past that inform their present decisions, and showcasing how they find love with one another in a deeply meaningful way, despite the shadows of their respective pasts.

Readers seeking a tender and heartfelt love story are certain to adore this novella, drinking in every scene with a warm heart and a constant smile on their faces. One of the things I especially enjoyed about this read was Jacek Waliszewski's unique flair for narrative and the unusual quality of his words that keep your imagination aflame. From the cinematic quality of every detail in the setting through to the attention-to-detail in the expression of how the characters react and move, the novella begins to feel like a movie playing out in your mind, gathering you deeper and deeper into its enjoyable plot. Luke is an especially interesting character, steeped in trauma and haunted by past experiences, but seeking healing and wanting to be an improved man for Stella and their future together. I would heartily recommend Air Boat for romance fans seeking a cozy but emotionally charged short read.