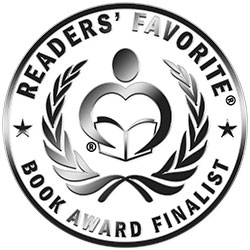 Reviewed by Mamta Madhavan for Readers' Favorite
All the Silent Spaces: A Memoir by Christine Ristaino is the author's story after being attacked in the parking lot and her road to self-recovery. She speaks about the immediate aftermath of the attack; how her children were witness to the attack and watched her bleeding on the pavement, how her son could no longer sleep at night, and how her daughter had cried every night before bed for a month. The bruises on her face, the muscles in the arms, the bubble in her eye, and her jaw all required care and fixing, and Christine hoped one day she would be able to take her children to a store where they all felt comfortable without worrying about being attacked. Her story is extraordinary, a woman going on with life after a brutal attack on her; working at the university, and taking care of a family.

All the Silent Spaces is a story of recovery - mentally, physically, and emotionally - and of courage and survival. The author's immense honesty will move readers and will make them ponder about the very fabric of their existence and their safety. Christine Ristaino's story helps to look beyond and tackle the issues of race, color, bias, prejudice, and ignorance rampant in society, and which have not been addressed. The memoir will also make readers realize how the trauma of violence and sexual abuse can change people and their perception about the society they live in. The author's honesty in sharing her story in detail is brave and her journey to healing and recovery is comforting and inspiring. Though her story is painful and traumatic, it also gives courage and hope to many readers out there who find themselves in similar situations and are looking to heal.