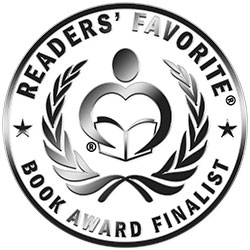 Reviewed by Christian Sia for Readers' Favorite
In Larissa Self's science fiction novel, An Inheritance of Hope, we are introduced to the inspiring story of a family that finds God in the direst of situations. A deadly virus is already claiming millions of lives, starting in China, and the best scientific minds are at a loss over what to make of it. It has spread to Europe and Australia. When a patient zero from China enters the United States, no one is aware he has released what would become the nation's worst nightmare. Meet Riley Cooper and her children on their way to a month's vacation, a trip to Park City. They had planned to have a wonderful time at her parents' place, but then things change dramatically when they reach Saint George. Life is no longer anything like they have always known, and they will have to find ways to survive in a world that is rapidly being torn apart. It is in this context that Riley discovers the powerful love of God and a connection with Him. But can their faith save them in a world cursed by such evil?

The author wastes no time introducing readers to the family, with children who are each gifted with a unique nature and character. For instance, Landon is described as "a pleaser," and Sara, the youngest, is "the swan among the ducks." Annie and Bram are also well-developed characters that readers will want to follow. Anderson and Ken and a host of other supporting characters are imbued with humanity. The writing is great and insightful and, as one reads on, there is a philosophy that takes form, the dynamics of faith, and a resilience that defies death. I enjoyed the way the theme of family is explored in this narrative, and how it intersects with religion and God. One of my favourite lines is a statement made by Riley as they contemplate their journey away from the dangerous city: "We're quite capable at surviving out in the wild. We may look like we'll die out in the wilderness, but we won't." An Inheritance of Hope is beautifully paced, and the reader can feel the sense of urgency at crisis point. The conflict is also introduced right off the bat and developed with unusual skill and intelligence. Larissa Self's novel is captivating and inspiring. A very compelling read.