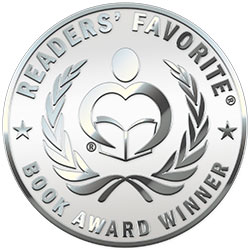 Reviewed by Michelle Randall for Readers' Favorite
Ancient Guardians: The Reckoning starts at the end of a rescue mission with Levi awakening, having lost all memory of the last nine years of his life. Believe it or not, Levi did a great deal of growing during those years and is a completely different person ... almost. There is the task of trying to get Levi's memory back, still guarding the Key, and Earth to save, and people still unaware that aliens exist. Although the world leaders do, they have decided they don't believe the threat is enough to inform the people.

Take a science fiction book, where the world is technologically advanced in medicine and science, and knowledge of other dimensions and realms, and travel between them. Then add in the romance and pageantry of the Victorian and Regency eras, mix them together with intrigue, mystery, and action and you have the land of Pendiams and the Ancient Guardians series. Ancient Guardians: The Reckoning in the fourth book in this series by author S.L. Morgan. The wonderful thing is that you really could pick up this book and read it, enjoy it, never having read the others in the series. Author S.L. Morgan weaves an amazing story that brings together fantasy, science fiction, intrigue, mystery, espionage, and so much more.