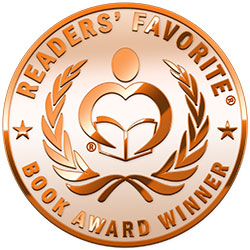 Reviewed by K.C. Finn for Readers' Favorite
Balancers is a work of fiction in the urban fantasy, action, and adventure sub-genres, and was penned by author M.C. Alexander. A slick, sharp look at the nature of vengeance, the work is largely suitable for all reading audiences, with only a few moderate instances of non-graphic violence and explicit language. Our central protagonist for this unique adventure is Alessandra Genovese, who sees injustice all around her in the social structure of city life. She and her fellow Balancers seek to right these wrongs with powerful acts of justice, but when a murderer wreaks havoc on their city, the work becomes a race against time to stop innocent bodies piling up.

Author M.C. Alexander has crafted an excellent work of urban fantasy which will certainly tick all the boxes for readers who want thrills and spills from their adventure tales. More than this, though, I was impressed by the conceptual framework of the story, which goes further than your average fantasy novel into exploring the concept of divine justice and the ideas of vengeance that religion teaches us. Alessandra was a well-formed central heroine who had room to grow and developed really nicely throughout the story when she was put to the test. The plot construction was also a real high point, as it was paced almost like cinema to transition into pivotal scenes and never leave the reader bored or going through unnecessary details. Overall, I would recommend Balancers as a unique work for fantasy readers seeking new concepts to immerse themselves in.