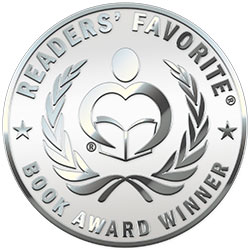 Reviewed by Lit Amri for Readers' Favorite
"He had hoped that working at a concentration camp would give him a reprieve from graffiti. The guests were normally quiet and respectful while touring the grounds. He had hoped they would respect the memory of the murdered Jews and refrain from leaving graffiti in their wake as they walked through the somber site. He looked at the two words somebody had scratched onto one wall of Barrack Five: Raya Pomnenka." In Barrack Five by Elyse Hoffman, Vilém Rehor is a night guard at an old concentration camp that had been turned into a museum and memorial site. Somehow, under his watch, someone has been etching their name onto the barrack wall. His boss is not happy, and Vilém is determined to catch the perpetrator but his discovery is not what he expected.

Set in the Czech Republic, Barrack Five's narrative is rich and detailed despite it being a short story as the present meets the past through a subtle but compelling paranormal phenomenon. Fascinating but sad and horrifying glimpses into the horrors of World War II result in intriguing clues about the mysterious graffiti that has been bothering the protagonist, Vilém. The Holocaust, or the Shoah, is a stark reminder of the consequences of war and the absence of compassion by its malefactors. Vilém learns about the dark period of history like no other, leaving an indelible knowledge that one cannot experience through books and stories. With Elyse Hoffman's impressive way of combining historical facts and fiction, Barrack Five is a thought-provoking reminder of the past for a better future.