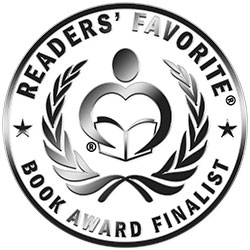 Reviewed by Lesley Jones for Readers' Favorite
Many people pose the question 'Who am I?' and 'What is my life purpose?' Using science, psychology, and philosophy from some of the greatest thinkers in history, this guide aims to unravel the cause that prevents us from remembering our true Essence. Since birth, we have been conditioned to believe that all we are is our personality but this only constitutes a small section of our true self. Holding this belief causes us to live superficially and unconsciously and only use our conscious minds around 5% of the time. Throughout Becoming Nobody by Rick Branch, you will gain a deeper understanding of your true self. Why do some people avoid the uncertainty that will bring them true happiness in exchange for compliance and obedience to rules they were conditioned to obey? You will also learn why we dwell on our mistakes, judge others unreasonably, and worry about situations that have not occurred. The unconscious mind has an enormous amount of control over your thoughts beliefs and actions and this completely falsifies our true self.

Becoming Nobody by Rick Branch is extremely detailed and insightful. I loved how the author used philosophy, science, and psychology throughout. This guide has truly opened my mind to the possibility that we, as humans, are completely out of touch with our authentic selves. There is far more to our existence than just what we see, feel, taste and touch. The messages are so profound you have to take your time to really process the information and ponder its meaning. I loved the chapters on Traditional or Mainstream Psychotherapy and The Ego Tunnel. There is a quote from the book which states, 'This realization makes me look up at the sky at night with a new sense of wonder and awe,' and this is how I truly felt when I had completed the book. The guide is filled with life-changing insights that will truly awaken your spirituality and make you more analytical and conscious of your behaviors, thoughts, and actions.

I have also discovered how judgemental and unforgiving I can be on a subconscious level. The guide also has some very interesting information on our distorted perception of time. One of my favorite quotes from the book by Jed McKenna states, "There is no now, there is only the intersection of past and future, both of which possess the curious charm of not existing." It has been truly inspiring to learn the power we all hold within but have somehow chosen to allow that power to be replaced with external conditioning and our unconscious mind.