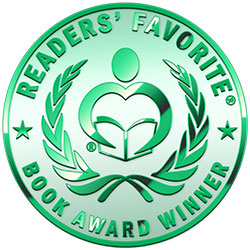 Reviewed by Heather Osborne for Readers' Favorite
Behind Blue Eyes: The Good, The Bad, and The Blood by D.M. Wolfenden is a vampiric horror novel chronicling the life of Cain, a vampire, and Mia, a human whom he protects throughout her life. Vasile, a vicious vampire with a lust for causing pain, rampages across the world, seeking a woman to become his mate. When he comes across Cain's mother, Elizabeth Sutton, he cannot resist her. After turning her, she is unwilling to do his grisly bidding, and he leaves her. However, her son, who has been fighting in World War II, returns and when he grows ill, Elizabeth is faced with the choice to change him, or he will die. Thus begins a whirlwind of events leading to Cain desiring to kill Vasile for what he had done to his mother.

I found this book to be very gruesome at times. I am not one to shy away from blood and gore, but it was described in such a way that I wanted to jump ahead to get past Vasile's scenes. I found Cain and Mia to be very sweet together, and I was rooting for Cain. I did like the storyline, as it was different from other vampire novels I have read. Overall though, I found Behind Blue Eyes: The Good, The Bad, and the Blood by D.M. Wolfenden to be an interesting read, and I am curious to see what happens next to Cain and Mia.