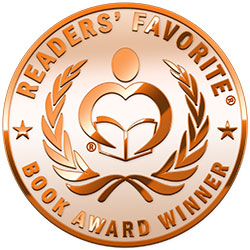 Reviewed by Natalie Soine for Readers' Favorite
Black Irish Blues by Andrew Cotto tells the exciting story of Caesar Stiles – a young American with a kind heart and pleasant temperament - who returns to the town where he was raised to buy and renovate a run-down tavern. Having left home at the age of 13 due to family trauma, returning brings mixed feelings and emotions, as well as unveiling the shameful secrets of the local residents. His older brother chose to lead a life of crime and Caesar is left to deal with the repercussions thereof when his brother is sent to prison. Caesar finds himself in the middle of a spider's web filled with crime, violence, and evidence that keeps this spell-binding story full of twists and turns. Using his wits, knowledge, and experience, Caesar manages to fulfill both his public mission and his personal agenda, despite being thrown into a variety of unexpected scenarios and circumstances that are beyond his control. An amiable crime boss enlists the help of his crew to assist Caesar in achieving his objectives.

Black Irish Blues is expertly written with many lively characters that we can all relate to, an exciting story, and the compelling plot is well thought out. This novel is a quick, easy read filled with intrigue and anticipation, all keeping the reader interested from beginning to end. I enjoyed this unusual and spell-binding story, the constant guessing as to what will happen next, and how Caesar manages to survive all that comes his way. The interwoven twists, turns, and intrigue make for a thrilling novel filled with action and surprises. There are no negative aspects to this story and I rate the novel a well-earned five out of five.