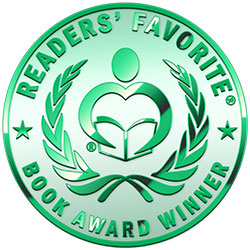 Reviewed by Lit Amri for Readers' Favorite
When their lives collide, an unlikely friendship blooms between Magnus Blackwell and Jacob O'Connor, architecture students at Harvard in the late 19th century. The wealthy womanizer, Magnus, is the complete opposite of the righteous and diligent Jacob, whose poor background is often despised by others. It seems Magnus finds his dream woman when he met the sharp-witted Frances McGee. However, his philandering habit becomes the catalyst of romance and eventually marriage between Frances and Jacob instead. Blackwell (A Magnus Blackwell Novel) by Alexandrea Weis and Lucas Astor is a story about one man's unbound desire. Frances wants a faithful partner, and Magnus has a twisted view of being faithful. His heart is set on revenge against Jacob. Magnus' desire to get Frances back to his side leads him to dark paths, and his journey to New Orleans has made this possible.

Despite the Victorian settings, the narrative is crisp and has a contemporary ease to it for a flawless reading. The vivid characters are one of the main strengths of this story, other than the fascinating premise and well-paced plot. As for its supernatural element, New Orleans is always a good choice and I'm glad that it's one of the settings in Blackwell. It is a provoking yet absorbing read about the dark, twisted and dangerous part of the human psyche. Blackwell is definitely for mature readers only. Overall, this is a solid debut for the series from Weis and Astor. I'm curious to see how the story continues.