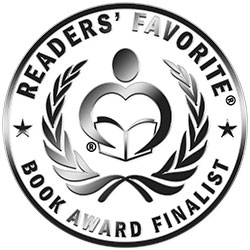 Reviewed by Anne Boling for Readers' Favorite
Gary R. Ryan is brutally honest in his autobiography Blessings In Disguise. He states that his childhood was not the stuff of which fairytales are made. I suggest he look at more fairytales. They usually have a wicked stepmother. All he need do is insert the word father in place of mother. He was only nine years old when he seriously contemplated murdering his stepfather, Bill. In fairness to stepfathers…this narrative is told from Gary's view point. I do not doubt anything he has shared. However, it is usually my rule to remember that his stepfather would probably tell it a bit different. I'm trying to hold the perspective that we each see things differently.

Gary inherited the worst from his father, alcoholism. He admits that he was arrested so many times he lost count. He successfully completed a two year academic program at Camarillow State Mental Hospital. That was the beginning of his recovery. He was still struggling and his ex-wife suggested he attend AA. The organization gave him the support and hope he needed.

I was particularly interested in Gary's art. I would have enjoyed seeing more examples. He has included a few samples. He is obviously very talented. I would have preferred to have more of his new walk with Christ and less of the bad stuff. The past is forgiven and it is time to concentrate on the new. I wanted more evidence of spiritual change.