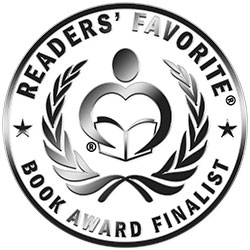 Reviewed by Rabia Tanveer for Readers' Favorite
Bliss by B.A. Talarico is a thrilling ride into the drug world where anything and everything can happen. The story follows two men from opposite sides of life. These polar opposites started a dangerous journey with their ambition and determination. JJ always had a thirst to do something in the chemical industry. He always wanted to help people and create drugs for pharmaceutical companies and have them help people to the best of his abilities.

Smurf was also born in Chicago, but on the opposite side of JJ's tracks. When JJ was dreaming about going to college, Smurf was thinking about all the ways through which he could become a great force in the drug world. Fast forward a few years and both have achieved their dreams. JJ created a compound, Bliss, which can benefit millions. But if it is mixed with Smurf's plans, it can be dangerous and the beginning of a tug of war that can end very, very badly.

Where do I start? This novel is an avid reader's heaven. The writing style, the pace, the characters, the suspense, the setting, the thrill, the dialogue, and the picture perfect quality of the story are everything a reader looks for. I was happy and satisfied by the time I was done with this novel and I finished it quite quickly because I could not wait to see how it ended. The writing style is perfect for this genre. It keeps you interested and your heart beating to make sure that you don't put this novel down until you have read it till the end.