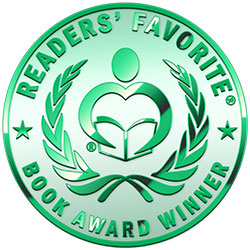 Reviewed by Brenda Casto for Readers' Favorite
I have been anxiously awaiting this book because the last book left me needing to know the fate of Maggie Murray. Blood Lines, the latest installment in S. Thomas Bailey's Gauntlet Runner Series, certainly didn't disappoint. I found myself drawn right back into the danger and drama taking place where the last book left off. Even though Maggie is a captive of the Delaware Indians, she never lets her guard down and is always looking for her next chance to escape. Meanwhile, Jacob feels the guilt of not being there to protect his wife when the fort was raided. He will do whatever it takes to get her back, whether his men decide to follow him or not. As he tracks her, he learns that his trek will take him into unknown territory. With danger at every twist on the trail, along with the approaching winter, one is left wondering whether the Murray family will ever be reunited.

Blood Lines, the fourth book in the Gauntlet Runner series by S. Thomas Bailey, is very well researched. Mr. Bailey has a knack for blending just the right amount of detail and action, along with the characters' personal insight and feelings, to provide for a page turning read. The day to day stress that the characters feel permeates the pages, making me feel on guard just as the characters do, wondering what might lurk around the next bend in the trail. I always find myself caught up in the drama that plays out as Jacob faces the next enemy, or the determination that Maggie always feels to survive. I love that Mr. Bailey makes Maggie such a strong character, being resourceful, able to survive independently, but he also allows the reader to feel her longing of wanting to be with her family. Mr. Bailey actually does an outstanding job of capturing the emotions and feelings of Jacob as well, enabling me to visualise him as a real man with doubts and fears. It's the emotional insight into his characters that makes this entire series shine. Vivid descriptions allow the various scenes of the story to literally jump from the pages, from a pox-ridden Indian village to the arduous trek that the characters make through the vast wilderness - it is so easy to be drawn into each scene because of the descriptive writing. A story that effortlessly transports the reader back in time, making them feel as if they are stepping right into frontier life and the dangers that it entails.

Even though Blood Lines is a work of fiction, Mr. Bailey knows how to bring history alive with smooth, easy to read writing. He makes this time period interesting and actually reading this series has rekindled my interest in this important time in our country's history. On a scale of one to five, this entire series deserves a six because it's just that good.