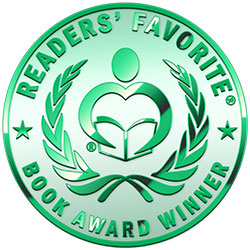 Reviewed by Ronél Steyn for Readers' Favorite
Blood on the Bayou by Douglas J. Wood is a thriller of note. New Orleans' French Quarter is plagued by a serial killer. The Bayou Slasher slits the victim's throat, carves 3 X's on the forehead, puts a wooden cross in their hand, and normally leaves no evidence at the scene. The police find DNA at the latest one and arrest the man they believe to be the killer. All the signs point to someone steeped in Voodoo. This is when Agent DiMeglio from the FBI contacts them to inform them they have the wrong man. As one of the best profilers, he uses his skills to uncover the motives for the murders and also discover who the true killer is.

Douglas J. Wood has created an amazing pot of Cajun cuisine of his own with just the correct amount of information in Blood on the Bayou. I was intrigued from the very first bite. The assortment of characters was a perfect blend, and the dialogue was just informative enough to keep me speculating as to who the real killer was for the entire time. With each glorious bite, I found myself wanting more. I would gladly recommend this book to more mature readers due to the violent content of this story. The psychological aspect is also interesting, especially with the ever-present curiosity concerning the serial killer's mindset. This book will have you guessing over and over in different directions. When you reach the end, you will be guessing even more.