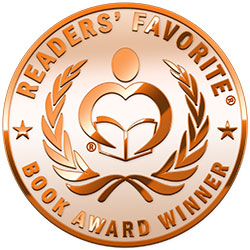 Reviewed by Mamta Madhavan for Readers' Favorite
Brain Stages: How to Raise Smart, Confident Kids and Have Fun Doing It, K-5 by Patricia Wilkinson and Jacqueline Frischknecht is a good way for parents to realize the influence they have over their children's brain development. Kids' brains are elastic and this book will help not only raise confident, smart children but also reduce stress and make the parenting journey fun and fulfilling. There is a large collection of activities that will help to build and reinforce skills while bringing the family closer and keeping them connected. The challenging games have been designed keeping versatility in mind.

Brain Stages by Patricia Wilkinson and Jacqueline Frischknecht is a handy manual that gives step-by-step guidance to parents to enable them to boost their child's brainpower, social skills, and love for learning. It can be used again and again to facilitate learning, get homework help, understand social skills, and discover ways to effectively communicate with tutors, educators, and school administrators. Parents will find the book useful when it comes to understanding how to make the most of their child's brain development and enjoy building a healthy social, emotional, and academic foundation.

The strategies and techniques are a good way to enjoy a parent-child raising journey, and the authors have tackled the subject extensively in a methodical and structured way, making it easy for parents to incorporate into the lives of their children by forming a routine that is suitable for their brain growth. The book is also a good way for parents to understand that every child is an individual. It is important for them to do proper research and make an informed decision when it comes to deciding to send them to kindergarten and a proper school so that they end up being happy kids and well-adjusted adults someday.