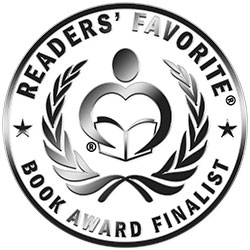 Reviewed by Vincent Dublado for Readers' Favorite
Brandenburg II: The Ninth Circle of Hell by James Cloud is a penetrating and well-researched story about Nazi Germany as told from the German perspective. While Hitler is the focal point, the struggles of those under the Third Reich keep the wheels of the storyline turning. As chaos reigns and the worldwide Depression has greatly impacted Germany, Adolf Hitler rises to power. With his impassioned speeches that draw many to support his cause, Germans are optimistic that this new Chancellor will get the country back on its feet. Hitler is more than willing to use misinformation to achieve his goals, a propagandistic reason for starting a war, regardless of whether it is believable or not. Over the course of Hitler's reign, the German people will undergo the difficulties and travails that go with the Nazi propaganda.

Brandenburg II is an interesting piece of historical fiction, an epic story that stays true to its historical material. Most of us are already familiar with Hitler's rise to power, but James Cloud gives this story a strong element of humanity by depicting the political, economic, and social conditions of those living under the Nazi ideology, and illustrates that not all Germans were sympathetic to Hitler. It is an exhaustively well-researched story that promotes a timely awareness, considering that we are continuously witnessing international tensions and crises. There is probably plenty of historical fiction that you would like to read, but James Cloud's Brandenburg II is one that you must read, as it ticks all the boxes when it comes to what history-based fiction should be.