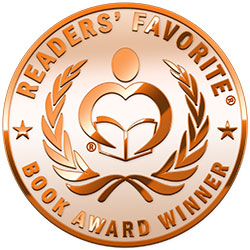 Reviewed by Bruce Arrington for Readers' Favorite
Brandon Goes to Hong Kong - Xiānggǎng (香港), by Eugenia Chu, is an 80-page adventure-filled children's story starring Brandon and his family who travel to Hong Kong where lots of fun and adventure await. This American-Chinese family is from the States, and they visit relatives in China and travel to different places and learn about China's wonderful culture. This is the third book I've read by Chu and it is by far my favorite. Her writing skills continue to improve with each book she writes, and this one was hard to put down. She mixes the exciting sights that China has to offer, along with a bit of mystery that Brandon is determined to solve. He loves dragons and it seems like they are showing up when he least expects them. Can he solve the mystery before his family has to leave for home?

For me, the most important message that Eugenia Chu gives is one that transcends the daily news bites we receive through the media on a constant basis. We are often given a slanted view of other countries, often based on the political ties or conflicts that exist between nations. And unfortunately, often that is all people are able to process. On the other hand, this book provides a safe passageway to another country, filled with kind people who don't have strong political motivations that try to influence one against the other. The people are just people, plain and simple. Chu's ability to bring this to the reader is outstanding, and the positive characters she creates make Brandon Goes to Hong Kong - Xiānggǎng (香港) a shining star and clear winner for readers of all ages. Highly recommended.