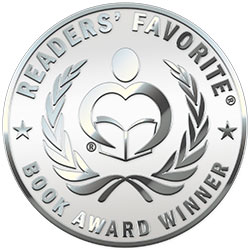 Reviewed by Laura Sumpter for Readers' Favorite
Brave For My Family by Davidson Whetstone is a compassionate and loving story of a young boy and his father. As a soldier, his father spends time on duty for his country and away from his family. His experiences, although far away, deeply affect the family and require life changes for each of them in his absence and upon his return. The story shows the importance of God in the family during these times of difficulty and the faith it takes for families as they endure the unknown. It also shows the importance of extended family as soldiers are gone and those left behind must lean on relatives and friends for support. This story exemplifies the true nature of a soldier's life and the experiences they must endure.

Davidson Whetstone has created a delightful picture book in Brave For My Family that touches on a difficult and sensitive topic for young children. His own personal experience makes this an engaging book for children of servicemen and helps kids feel validated in their own emotions during uncertain times. The interactions between the young boy and his dad and mom help students see the value of family and paying respect to those who sacrifice for America. This book brings to light areas that are not often discussed in general classroom settings, but it would be an excellent book for educators to have on hand. This book also is a great read for families as they talk to their children about the difficulties of war.