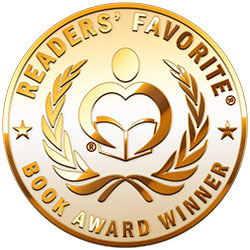 Reviewed by Viga Boland for Readers' Favorite
When I decided to read Breakthrough by Todd Mitchell, it was because I am one of those writers who has been stuck in what I call a "Go? No!' state of creativity for the past five years. It feels crummy. So, when Mitchell's subtitle indicated his book would help me overcome doubt, fear, and resistance so I could once again be my ultimate creative self, I couldn't wait to read it. Did it work? Well, let's say it WILL work if I can stop letting my ego, my need to achieve, and my constant comparison of myself to others interfere. But those concepts are only the beginning of what Mitchell explores to help us get out of our creative ruts. 
Breakthrough is one of those books that I couldn't help but stop every so often to jot down notes. Section after section, I identified things I've been doing and thoughts I've been having that have held me back for too long. Perhaps the most important concept was the one that should become my mantra: "Stop trying to create things and focus on being creative."

Ah! That reminds me of what we hear about mindfulness, i.e. living, being in the moment. There are other concepts that, as a writer, I need to remember, like becoming a silent but conscious observer. The stories I might like to write are all around me, as well as deep within me, but "Rather than constantly trying to control my story (and blaming myself for not getting it right), I [must] remind myself that I'm discovering my story as it's written." That statement screamed at me, as did so many. But is Breakthrough only for writers? Not at all. Whatever your creative discipline, if doubt, fear, and more are holding your creativity in limbo, you need to read this book. Todd Mitchell writes with such sincerity. He bares his soul. What he suggests comes from his own experience of living on a treadmill that is always seeking new heights, failing, and feeling unhappy. Whatever setbacks we are having now with our creative aspirations, Mitchell has had them too.  

I suppose, if you were pressed for time and wanted quick advice, you could just go to the end of Breakthrough and check out Mitchell's 13-step program, his short exploration of the various types of meditation, and his brilliant collection of mantras. But you'd miss out on fully understanding why "maybe success isn't the antidote to failure that people might think it is" and that "creative success is doing what you love and loving what you do." Don't shortchange yourself. Read Breakthrough all the way through. Jot down thoughts that jump out at you, and keep this wonderful book in a spot close to where you create. It's inspiring and motivating.