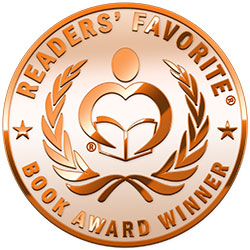 Reviewed by Divine Zape for Readers' Favorite
Broken Like Me by Kaitie Howie had me spellbound, a story with sophisticated characters and strong plot points. Readers are introduced to two key characters with difficult pasts—Rose and Josh. Rose has long stopped dreaming and believing that life can be better and that a miracle can take away her pain. The only link she has to this world is her fragile new-born baby. When she moves to a new building, she develops a relationship with Josh, one that starts with a meal when they get to know each other's story. Josh lives with friends in the same building and he has had his fair share of pain. The empathy and bond between Josh and Rose grow naturally and it is like they perfectly understand each other's brokenness. But when what they have been trying to build from the moment they first met is threatened by the darkness from their past, can they stand together and for each other?

I just love this novel. I love it! The story absorbs you from the very first page and the characters are so beautifully written, so real it is hard to ignore them. Kaitie Howie's attention to detail, especially when it comes to what the characters feel, her world-building, and plot points are excellently executed. The suspense is there, and it has a solid grip on the reader, forcing the reader to turn the pages, wondering what will happen to Rose and Josh, and the little girl. The prose is stellar; the descriptions are top-notch, and character development is one of the unique strengths of the narrative. From the moment the reader meets Rose, clutching her newborn baby in her arms, following her troubled mind, her reminiscences of her life and painful condition, they are unable to let go. You will stick with these characters through every page in spite of you feeling their pain, hanging onto the weak threads of their hope, and cheering as they face one challenge after another.