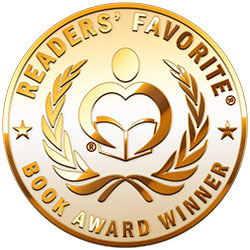 Reviewed by Kim Anisi for Readers' Favorite
Buried Threads by Kaylin McFarren is the second book in a series - however, you can very well just read the book on its own without knowing what happened in book 1. In volume 2, Rachel and Chase travel to Japan to help a monk - who turns out to be a rather unusual monk - to recover a precious sword. Unfortunately, he failed to mention that there would be quite a few complications along the way. Like the Yakuza. And sharks.

I chose to read this book because I usually love books that are set in Japan. Combine this with some adventure and it promises to be a good read. I couldn't quite give the book five stars because it took a while until the adventure actually started. I think the first 30 percent of the book could be a bit shorter - but that's just me. I liked how the characters were all very well developed and how they each had more or less clear goals and ideas that were unique to them. Many authors who use Japan as a setting just have no idea at all of the culture. Buried Threads is one of the books that doesn't mess up the Japanese background (there are mistakes, but people who don't know very much about Japan won't notice them). If you can overlook the mistakes, then the story is really well written, entertaining, and just the right mix of adventure, culture, and excitement. After a slow start, the book gets harder and harder to put down. At some stage you simply have to keep reading until you arrive at the end.