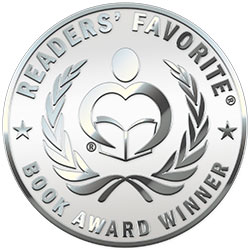 Reviewed by Viga Boland for Readers' Favorite
Today, as a grandmother, my memories of how my two daughters tried my patience and drove me to despair when they were squabbling, misbehaving youngsters have grown dim. As I read Keri Williams' memoir But, He Spit in my Coffee, I couldn't help but wonder if I would say that if my child-raising days were even remotely close to Keri's. This memoir about adopting a child, Devon, with Reactive Attachment Disorder, is eye-opening, but almost as chilling as a horror novel…except this story isn't fiction. When Keri and her husband, Delano, who already had other young children, decided to adopt a pair of siblings, looking at 3-year-old Devon's sweet face, they had no idea that behind his captivating smile was a child who had experienced neglect, possibly abuse, and separation during the critical stages of his development in the first three years of life. As he grew, Devon's behavior became more uncontrolled and manipulative. His violent outbursts, which Keri eventually learned were "rages", not mere "tantrums", proved dangerous to his adopted siblings, classmates, and Keri herself. Keri wanted to believe, like her mother and others, that all Devon needed was lots of love. But love alone was far from a cure because while "…it's possible for children with RAD to heal, most will continue to have some personality and relationship issues into adulthood."

Though Devon's behavior was appalling, what was even more appalling were the attitudes of other adults…Keri's husband, mother, hospital personnel, even therapists…to what Keri was experiencing daily. While she was falling apart at the seams as she tried to cope between work obligations and keeping her other children and herself safe from Devon, she was made to feel like a bad, incompetent mother. She was also guilt-ridden with shame for almost hating Devon, for wanting to lash out at him in response to his rages toward her and others. If nothing else, He Spit in My Coffee is a strong cautionary message to those thinking of adopting. As the author points out in her epilogue, she and Delano jumped into adopting "heart-first", but because children with RAD "don't know how to be in a healthy relationship, they feel safer pushing people away." 

Since adoptive parents don't already receive training and support for dealing with developmental trauma, too many of these RAD children end up in treatment centers that "are virtual incubators for violence, churning out angry, dangerous young people."
Keri Williams has written this important memoir in an easy-to-read style, initially taking readers gently from the earlier happier days when Devon was still little. But as Devon grows and becomes more violent, Williams' writing becomes hard-hitting and in-your-face, much like Devon's behavior, making her story delivery that much more unforgettable. If it's true that children are our future, and if you, like Keri and her husband, are thinking of adopting, you MUST read this memoir. Being forewarned is fore-armed. Consider yourself warned as both readers and future adoptive parents.